About Our Company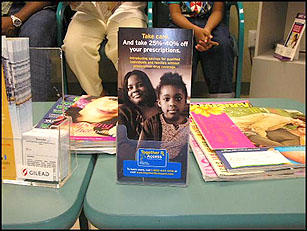 Take One / Brochures

National InStore Media (NINS) was created in February 2000 based on 20 years hands-on experience with the outdoor advertising industry. Our collective years bring together expertise in sales, marketing, and operations to enhance the overall production in fulfilling the requirements of our clients.

National InStore Media expanded the standard one sheets business by placing signage where consumers shop, work, and play: Convenience stores, Laundromats, Barber/Beauty Salons, Independent Supermarkets/Pharmacies, Medical Clinics, Check Cashing establishments and specialty stores.

National InStore Media also has the ability to distribute pre-printed materials, i.e. brochures/handouts or take-ones/coupons in all of these locations. We have locations in the top 50 markets across the United States.

We provide a comprehensive proof of performance/completion report for each program we execute.

National InStore Media has worked with clients in the following areas: financial services, healthcare, telecommunications, entertainment, fast food, beverage and government agencies.